Toothbrushes
Comprehensive range
TRISA manufactures state-of-the-art, professionally developed products for personal oral care. For dental health it is important to remove the plaque that forms daily, and the toothbrushes is the key instrument for doing this. With our comprehensive range of products we satisfy all the requirements of modern oral care. TRISA offers a total of around 20 different models of toothbrush tailored to the needs of the customer. Whitening toothbrushes, products for interdental cleaning and toothbrushes for children of all ages form just a small selection of the wide range that TRISA provides.
These products may also interest you.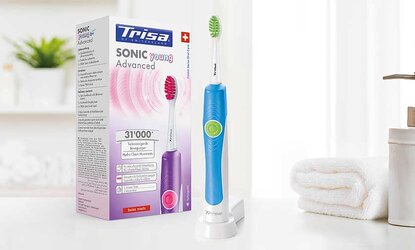 For professional and superior deep cleaning
The electric toothbrush suitable for the needs of every consumer.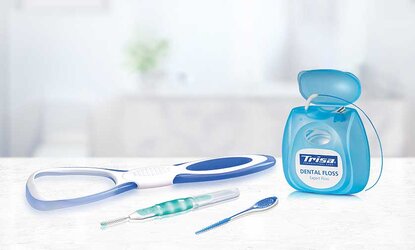 For all-round oral hygiene – even in the interdental spaces
Interdental care rounds off the daily tooth cleaning routine.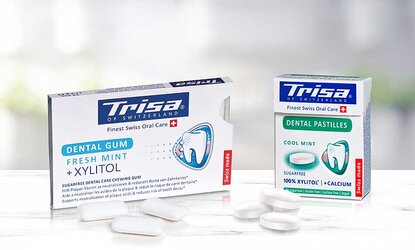 For refreshing oral hygiene on the go
No harmful ingredients and 100% sweetened with xylitol.